All 2023 foals are registered with GVHS in their Full Studbook.
Annagold Waiting On The Lord is weaned. This concludes our 2023 weaning of Gypsy foals.
BRG Frontier is back from school and looks great!
Let the weaning begin! The beautiful Annagold Spiritus Dove and Annagold Mackintosh are weaned. 
BRG Frontier is off to school!
Annagold Song and Talia have returned from the trainers.
BRG Frontier and Music have made gypsy horse history with the birth of their smoky grulla filly!
Annagold mares Song and Talia are off to the trainer's. Stay tuned for updates!
Mares confirmed in-foal for 2024!
For our social media presence, please visit us on Facebook @ Annagold Gypsy Horses.
Our Miss Abigail has been confirmed in-foal to 4C Blue Token and is headed to Quebec, Canada! 
Annagold Isairah delivers a second generation Annagold foal, the most gorgeous palomino colt by BRG Frontier! 
Deerinwater Sparrow delivers a double dilute cream filly by BRG Frontier!  
Our tall sporty 2 year old filly Annagold Seven Justin now calls west of Red Deer, Alberta home.
We wish to announce the sale of our exotic black sabino mare Lady Broch Tuarach 'Claire' to Kamloops, British Columbia.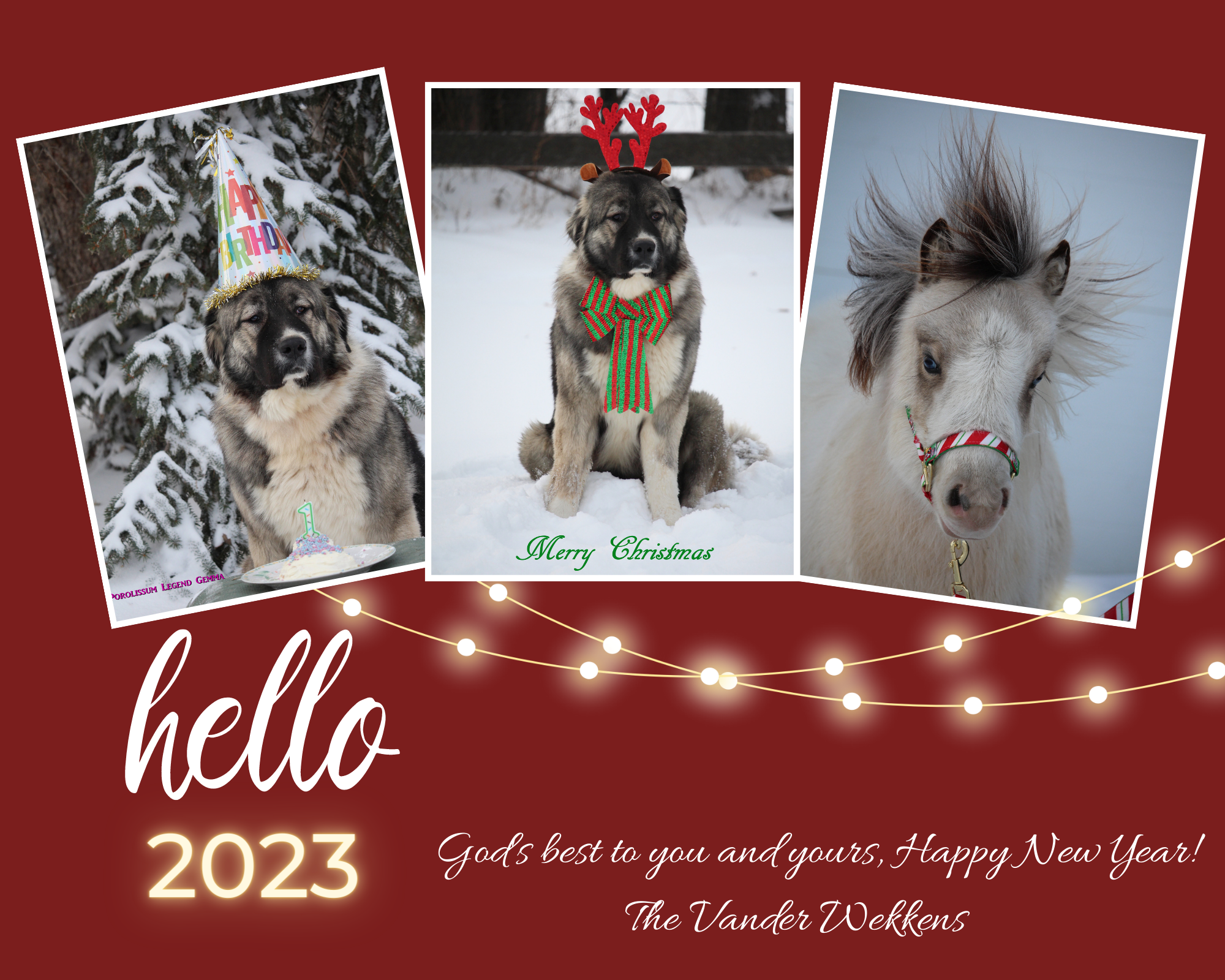 ---
2022 NEWS
Our stunning blue roan colt Annagold Marlin Bleu is off to New Mexico, USA!
Annagold boys Titanium and Weekend Warrior have new homes in Alaska, USA! 
Our matriarch mare Tarrah has been placed.  
---
2021 NEWS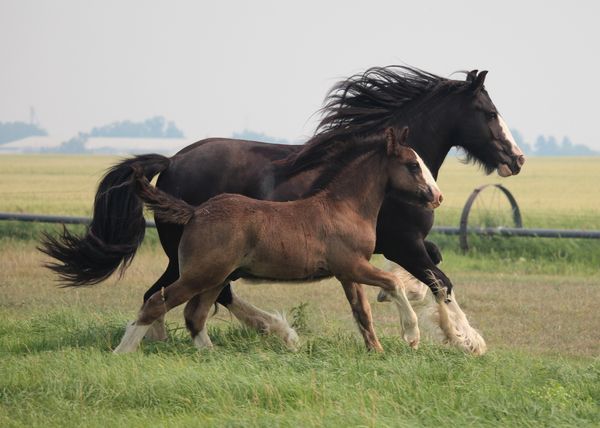 1st Runner-Up Photo Winner Abby and her 2021 colt Annagold Rip Wheeler
Annagold Rip Wheeler  (gelding) sells to the Golden State - California, USA!
N'Co Zorro's I Just Want To Celebrate is on to new adventures in Alaska, USA!
---
2020 NEWS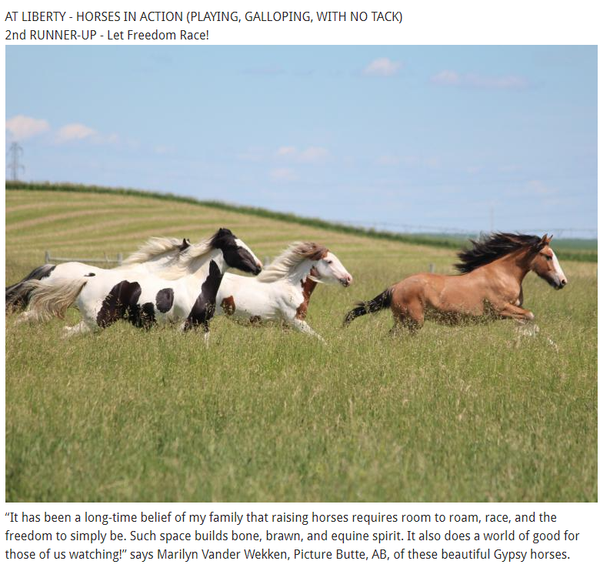 NEW stallion alert! Welcoming BRG Frontier, 2019 palomino stallion from Virginia, USA!  
Annagold Clara Blu sells to Arkansas, USA! 
2020 GVHS stallion ad posted on the Stallions' page.
Annagold Lily delivers a bay tobiano colt by Blue in Idaho, USA! 
WELCOME Deerinwater Sparrow (2019 GVHS buckskin filly) from Colorado, USA!
Annagold Lily, 2017 bay tobiano mare sells to Idaho, USA! 
Annagold Hat Trick, 2017 piebald gelding sells to California, USA! 
---
2019 NEWS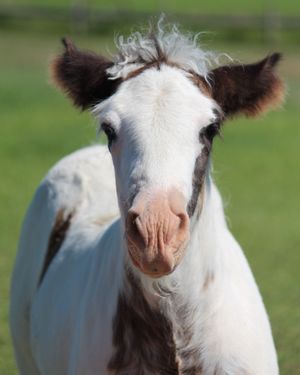 Congratulations Marilyn Vander Wekken on your winning photo of Annagold Heaven's Song!
WELCOME KDPH Music To My Eyes (2019 GVHS rare dun filly) from Minnesota, USA! 
Annagold Goliath travels from The Alberta Prairie to call The Rock NEWFOUNDLAND home.
Diamond Rio foals a piebald filly sired by N'co I Just Want To Celebrate in Idaho, USA!
Diamond Rio confirmed in-foal to N'co Zorro's I Just Want To Celebrate for June 2019 sells to Idaho, USA!
Annagold Amazing Grace sells to Michigan, USA!